Many effective treatment options are available to pregnant women to treat symptoms such as pain and nausea. However, certain medications must be avoided because of their potential risk to the fetus. It is important to limit exposure to medications and maximize nondrug approaches, especially during the first trimester when the fetus is the most sensitive to medication.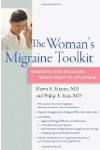 Medications—either prescribed or over-the-counter—during pregnancy are best kept to a minimum. While some are considered relatively safe, many are not and pose the risk of potential harm to your baby. Most doctors recommend the use of plain acetaminophen, such as Tylenol, for headaches, fever or minor aches and pains. Be sure to discuss the use of any medications with your doctor early in your pregnancy.
There are some medications that may be safe to use during pregnancy, but in many cases the effects of common medications have not been evaluated well enough to say with certainty that they are safe. Often a woman's particular case or medical history may make a safe drug problematic. Sometimes anti-nausea medications are prescribed for severe nausea and vomiting, but these are only used in cases where the mother is dehydrated or losing weight. Headaches and back pain are also experienced during pregnancy, but many doctors suggest using other methods of pain relief, such as massage, to reduce the pain, rather than taking an over-the-counter pain reliever. Before taking any medication, it's a good idea to check with your doctor.
Many women express concerns about the use of medication during pregnancy. Some women with medical conditions such as diabetes, hypertension, or lupus are treated with daily prescription medications. Other women have concerns about the use of over-the-counter medications, herbal supplements or street drugs during pregnancy. If you would like to learn more about the possible effects of medications on pregnancy, speak with your physician. Consultation with either a genetic counselor or a maternal-fetal medicine specialist can be arranged to answer your questions. You should speak with your physician before discontinuing any medications. You should also inform your physician if you use herbal supplements or multivitamins containing large doses of vitamins.
It depends on the medication. Be sure to check with your physician to find out which medications may be taken while pregnant.
If you are on daily medication, your doctor will advise you about continuing, changing or discontinuing your medication while pregnant.
There are many medications which are safe in pregnancy, but it is always a good idea to first discuss these with your doctor. The FDA assigns a risk rating to medications as follows:
A (Controlled studies show no risk): Adequate, well-controlled studies in pregnant women have failed to demonstrate a risk to the fetus in any trimester of pregnancy.
B (No evidence of risk in humans): Adequate, well controlled studies in pregnant women have not shown increased risk of fetal abnormalities despite adverse findings in animals, or in the absence of adequate human studies, animal studies show no fetal risk. The chance of fetal harm is remote, but remains a possibility.
C (Risk can not be ruled out): Adequate, well-controlled human studies are lacking, and animal studies have shown a risk to the fetus or are lacking as well. There is a chance of fetal harm if the drug is administered during pregnancy; but the potential benefits may outweigh the potential risk.
D (Positive evidence of Risk): Studies in humans, or investigational or post marketing data, have demonstrated fetal risk. Nevertheless, potential benefits from the use of the drug may outweigh the potential risk. For example, the drug may be acceptable if needed in a life threatening situation or serious disease for which safer drugs cannot be used or are ineffective.
X (Contraindicated in Pregnancy): Studies in animals or humans, or investigational or post-marketing reports, have demonstrated positive evidence of fetal abnormalities or risk which clearly outweighs any possible benefit to the patient.
There are many resources so you are not totally on your own. Over the counter (OTC) drug makers are pressed to print 'Warning' & 'Cautions' regarding pregnancy and age groups that can and can't take their medication 'IN RECOMMENDED DOSE'. This is an important point. Regarding prescription medications (drugs) whomever writes for you to take the chemical, that healthcare provider needs to know you are pregnant or could be pregnant. Next the pharmacy that fills it needs to know, you are 'with child' -just in case the prescriber did not hear you when you said you are pregnant! That's the double check, but know that many medications have not been tested in pregnant humans. You can understand why!
So, pregnant or not, do you really need the medicine? Less is more sometimes.
There are unapproved marketed prescription drugs they have not been evaluated by FDA, and may not meet 'modern standards for safety, effectiveness, manufacturing quality, and labeling'. So watch out. Some healthcare providers think that unapproved drugs are "generic drugs." This is not true. 'Generic drugs are evaluated and approved by FDA, and are required, among other things, to be bioequivalent to a brand-name reference product'. (FDA)
The best internet drug information site is: www.fda.gov/Drugs. You will learn that studies show the average woman takes 3- to 5 medications while pregnant and more. Check out this site for pregnancy registry studies that track the risks from drugs taken during pregnancy or breastfeeding. The consumer portion of this national site has the latest & updates drug information. Always worth exploring pregnant or not.
You may need to stop taking some medications during your pregnancy or stop them for a while early in pregnancy and then take them again later in pregnancy. Your healthcare professional will discuss your options with you.
Talk with your doctor if you are pregnant and you have taken any medication or are thinking of taking any medication. This includes prescription and over-the-counter medications, as well as dietary or herbal products. Pregnant women should not stop or start taking any type of medication that they need without first talking with a doctor. Women who are planning to become pregnant should discuss the need for any medication with their doctor before becoming pregnant and ensure they are taking only medications that are necessary.
Some pregnant women must take medications to treat health conditions such as asthma, epilepsy (seizures), high blood pressure, and depression. If these conditions are not treated, a pregnant woman or her unborn baby could be harmed. It is important that women discuss with their doctor which medications are needed during pregnancy and which are likely to be the safest to take during pregnancy. It is important to balance the possible risks and benefits of any medication being considered.
In addition, women sometimes take medications before they realize that they are pregnant. When this happens, they may worry about the effects of these medications on their unborn child. The first thing a woman who is pregnant or who is planning on becoming pregnant should do is talk with her doctor. Some medications are harmful when taken during pregnancy, but others are not.
Watch as Naturopathic Doctor and Licensed Acupuncturist Dr. Pina LoGiudice explains how herbal medicines can be used safely during pregnancy.
You should follow these basic guidelines when it comes to medication:
Don't self-prescribe meds. Any pill you want to pop, run it by your OB or midwife first.
Don't stop any medications you're currently taking. The issue of medicine is often a risk-benefit decision. If you're at high risk of a complication by not taking your medication, you may very well be putting your baby's in harm way by stopping.
Don't rely on the average Internet site. It's easy to get caught up in message boards and the thousands of health sites out there. When it comes to medical info, you need to make sure the source is reliable and respectable. Three very reputable sites we recommend for cutting-edge updates: www.motherisk.org, www.sharecare.com, and www.drugsafetysite.org
While your doc will advise you on medication doses, you should know that you may need a higher dose as your pregnancy progresses because the rate that you break down drugs while pregnant differs from the non-pregnant state.
If you're interested in complementary medicine, choose a provider who shares your perspective on herbs and other natural remedies. More About this Book
YOU: Having a Baby: The Owner's Manual to a Happy and Healthy Pregnancy
Can I get a cavity filled while pregnant? Will avoiding spicy foods make my kid a picky eater? Can I really increase my baby's IQ while she's in utero? Whether you're pregnant for the first time, are trying to start your family, or already have enough children to start your own basketball team, you're bound to have questions about what it means to be pregnant -- and how you can increase your odds of having a healthy and happy pregnancy. But no matter how much you've read, watched, studied, or talked about this amazing biological journey, you have never read anything like this. In this groundbreaking book, Dr. Michael Roizen and Dr. Mehmet Oz act as mythbusters for the hundreds of questions surrounding pregnancy in the same scientific, informative, and entertaining ways that have made them America's Doctors. In these pages, you'll learn everything you need to know about the miracles of fetal development, your health throughout the pregnancy, and providing the best possible environment for your growing child. Pregnancy is a complicated balancing act, but it doesn't have to be frightening. The doctors will help you de-stress as they describe accurately and rationally what happens during a thrilling nine months of life. While every pregnant body is different, odds are you'll experience some of the cravings, crying, and discomfort that almost all women go through. Your best tactic? Learn why these things are happening -- and what you should do about them. YOU: Having a Baby will teach you everything you need to know about what to eat (should I be eating for two?), how much to exercise, and what guilty pleasures will actually make pregnancy easier on you (and the loved ones who get to be around you for the whole thing). Each phase of pregnancy has different challenges, but the right information will prepare you for what's ahead. The interactive week-by-week calendar inside provides an even more detailed guideline for how and what you should feel through every step of the process. Exciting, cutting-edge scientific research in the fi eld of epigenetics has changed the way the medical profession looks at pregnancy, and now it can change your perspective, too. Epigenetics explores what makes us develop in certain ways -- why some people thrive at math while others are prone to chronic diseases. It turns out that there are easy things you can do that will not just help your baby's development in utero but will actually improve his or her chances of living a healthy, fulfi lling adult life. Filled with recipes for nutritious, satisfying snacks and meals even Pop can cook (yes, he can!), safe exercises for staying fit, and tons of YOU tips that will help you stay comfortable, YOU: Having a Baby is the ultimate guidebook for what to do from the moment of conception to the weeks after your child has arrived home. From morning sickness and food cravings to choosing a doctor and changing a diaper, YOU: Having a Baby will give you the real scoop about what's in store for you during this amazing time in your life.
Continue Learning about Health & Pregnancy