One reason why stress is a problem in pregnancy is because anxiety depletes the immune system. And in a situation that's already fragile because of the immune changes your body's going through, added stress compromises your immunity even further. Moreover, stress puts you at risk of preeclampsia (high blood pressure during pregnancy) and increases your risk of going into pre-term labor.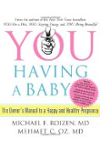 Although a certain amount of stress is normal and helpful in our lives chronic stress is not. Chronic stress destroys your sleep patterns and leads to heart disease, weakened immune systems, cancers and disabling accidents. Chronic stress can lead to addictions and other major health concerns as well as impact on the growth and health of your unborn baby. Too much stress during pregnancy can lead to your immune system not working and put you more at risk for preterm labor and pre-eclampsia.
If you feel you are experiencing a great deal of stress consider implementing some of the following strategies to help reduce your stress levels:
Talk to your midwife or ob/gyn
Breathing techniques
Exercise
Meditation
Yoga
Support from family and friends
Taking time for a mental health "fun" day
Use essential oils like lavender and lemon as a calming aroma therapy
Focus on the positive
Decrease life stressors (like finances, poor relationships)
Check out online help from pros like Cleveland Clinic and Wellness.com
Consider joining pregnancy centering prenatal care
Consider joining a support group or seeing a therapist
The less you stress during pregnancy, the better, says nurse midwife Paula Greer. Learn why it's important to stay calm when you're expecting -- and some simple ways to de-stress.
Continue Learning about Health & Pregnancy