If you are pregnant, avoiding possible hazards becomes more urgent. Some toxins affect the embryo during the first three months of pregnancy, so early that a woman may not know she is pregnant. A fetus is usually exposed to toxins in the environment or workplace through the mother's direct exposure. However, toxins also can be brought home by other people who work with toxic dusts. (Changing clothes before returning home may reduce this problem.)
Possible risks to the reproductive organs should not be used as excuses to limit women's advancement at work in the name of "protection." It is illegal to exclude women from working in an area because of concern about harm to future children. All areas must be healthy and safe enough for everyone, including women during pregnancy.
If you are pregnant, you may have certain rights to job transfer or to paid or unpaid leave. Under an amendment to the federal Civil Rights Act, women "disabled by pregnancy" must be treated the same as other temporarily disabled workers, like those who have had heart attacks or accidents. (Disabled is a legal term meaning unable to work.) Some states also have pregnancy disability acts.
Before taking a job, ask whether the company has a specific reproductive health policy, what it is, and whether it applies to both men and women. Some companies ask employees to sign waivers stating that they are aware of the job's possible reproductive hazards and will not hold the employer liable. Some lawyers think these waivers can be challenged in court. If your employer has a policy that seems unclear or unfair on fertility, pregnancy, childbirth, or any other issue related to reproductive health, contact a committee on occupational safety and health (COSH) or other workplace health advocacy group for support.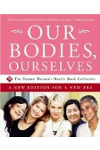 Continue Learning about Health & Pregnancy
One common myth is that when you are pregnant, you should be eating for two people. The truth is that you should be eating a healthy amount of fruit, vegetables, and meat high is omega-3s. If you up your caloric intake by 300 a da...
y, you will be eating plenty of food for both you and your baby. Along with taking prenatal vitamins, you should also continue you exercise and remain active during your pregnancy. Consult with your doctor for pregnancy approved exercising.
More