The Food and Drug Administration (FDA) helps to rate the safety of medications for all Americans. The most widely used tool for evaluating drug safety during pregnancy in the United States is the FDA's safety rating system. The system rates medication risk using categories
A, B, C, D, and X, using information from studies in both animals and humans. Although these FDA pregnancy-risk categories have been a standard for many years, the agency is currently proposing to eliminate this rating system in favor of providing more detailed descriptions of pregnancy safety information for each drug.

Another system for rating drug safety during pregnancy is the Teratogen Information System (TERIS). A teratogen is a drug that causes birth defects. TERIS uses ratings of no, minimal, or unlikely risk for drugs that are likely to have received an FDA A or B rating; undetermined risk for FDA C drugs; and small, moderate, or high risk for FDA D or X drugs. Most healthcare providers generally agree that FDA categories A and B are relatively safe to take during pregnancy, and that D and X drugs should be limited or avoided. Unfortunately, about two in every three drugs has received an FDA risk category rating of C -- often because they have not been tested during pregnancy. As a result, in most cases, your healthcare provider will advise you to minimize drug exposure -- except for those drugs that are needed to treat serious health problems, including disabling migraine.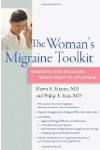 Continue Learning about Health & Pregnancy