Absolutely! This is a major life changer. Often the uncertainty and our own concerns for the health of our baby, the family, and our future will create feelings of being overwhelmed, anxious, irritable, depressed, and other feelings as well. This is part of the normal pregnancy experience, but for some women it can lead to a level of symptomology that requires professional evaluation and possibly counselling. You can discuss this with your doctor or as a member of the MDLiveCare team of professionals, allow me or others on the team to calm any concerns you have via a confidential tele-therapy session.
Every stress during pregnancy feels like a big one, as your brain swirls and twirls and somersaults with more questions than a prosecuting attorney. This probably sounds a bit familiar to that voice in your head: Is my baby healthy? How hard is labor going to be? Can I afford child care? Will my mate look elsewhere now that I've lost my figure and I'm not as interested in sex? Does he really want to name the child after his favorite football player? Why are my parents hounding me to be in the delivery room? How are the siblings going to handle another child? Will I be like - gasp! - my mother?

These are tough questions, but one thing there's no question about: Everyone has anxiety during pregnancy, especially during their first one. That's, of course, because there's a fear of the unknown the first time around (but also because there's no time to be worried when you have other tykes to chase after). Moms explode with tension when presented with so many questions - and so many possible answers.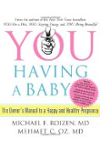 Continue Learning about Health & Pregnancy