One of the many benefits (pun intended!) of getting health insurance through your employer is cost-sharing. All of your co-workers, your bosses, and the company share the cost of monthly premiums so that each of you doesn't completely break the bank. However, once you're off on your own and start receiving healthcare coverage from COBRA, there's no one to share the cost with, so YOU have to start covering the whole bill. It may seem like a lot, but it is definitely worth the investment if it means you have health insurance.
Continue Learning about Health Insurance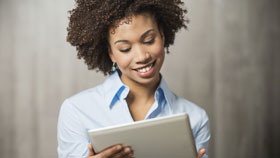 As out of your control as health insurance may seem at times, there are things you can do to make your whole experience better and easier -- whether you're looking to fight back when a claim's denied, dealing with the loss of a jo...
b or wondering how healthcare reform will affect you. Take control by reading the fine print and don't be shy about making changes to your health plan.
More