We are all accustomed to railing against health insurance companies as the embodiment of all that is wrong with our medical system. They have earned the scorn of their patients, the companies that pay them, and the doctors who belong to them. You will have to wait a long time to hear me say anything in their defense.

The problem with the health care system is that no one wants to pay for it. Taxpayers don't want to pick up the tab for universal health care, which would be a more profound reform than simply universal insurance. The companies that contract with health-insurance companies want to lower their costs and try to put the squeeze on the insurance companies, although the insurance companies seem to routinely raise their premiums by double digits every year while requiring the insured to bear more and more of their costs. Workers don't want to lose more of their take-home pay. Stockholders, including many of us through our pensions and mutual funds, don't want to see insurance companies lose more of their market value by being too good to patients. Doctors, including your author, don't want to work pro bono. And on and on.

All any of these groups are doing is shifting their costs to other links in this daisy chain. It's often a better business practice for an insurance company to "just say no" to treatment, than it is to say yes. Why? They may be prepared to pay the bill in the end, but it's also possible that they will escape some of their obligations simply because patients and doctors won't have the stamina to keep on arguing. Or, God forbid, the patient may die. In the meantime, the insurance companies have achieved greater productivity by shifting administrative costs onto their patients or network doctors, who pay for HMO efficiency by becoming less efficient themselves.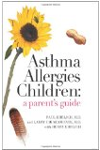 More About this Book
Asthma Allergies Children: A Parent's Guide
Asthma and allergies are at epidemic proportions. It doesn't have to be that way. Two experienced pediatric allergists tell everything a conscientious parent needs to know about these conditions,...
Continue Learning about Health Insurance