Why do employers offer health insurance?
Employers offer health insurance to recruit and retain employees
Things often seem bleak after a recession, especially with no raises, bonuses or promotions to boost your morale (and your bank account).
Still, there are incentives available to reel new employees in and keep veteran employees from jumping ship: health benefits.
Recruiting and retaining employees is the primary reason employers offer health insurance. However, as a secondary effect, since so many employers provide coverage for so many people, they get to pick and choose which health plans they use. This has major implications because the employers have a loaded deck, so they force health plans to be innovative and create new approaches to providing health insurance and dealing with health problems. That benefit is almost priceless.
Continue Learning about Health Insurance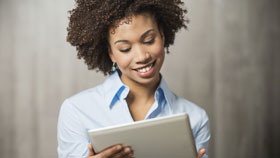 As out of your control as health insurance may seem at times, there are things you can do to make your whole experience better and easier -- whether you're looking to fight back when a claim's denied, dealing with the loss of a jo...
b or wondering how healthcare reform will affect you. Take control by reading the fine print and don't be shy about making changes to your health plan.
More