Consider travel health insurance if you're traveling outside the United States, because your regular carrier might not cover expenses. Coverage for emergency medical evacuation can be useful, particularly if you do extreme sports, such as mountain climbing or heli-skiing.

The presence of the CDC logo and CDC content on this page should not be construed to imply endorsement by the US Government of any commercial products or services, or to replace the advice of a medical professional. The mark "CDC" is licensed under authority of the PHS.
Anyone who travels should consider travel insurance. While not everyone will need travel insurance for inexpensive trips, this type of plan becomes more important when you travel outside the US and if you are pre-paying for an expensive trip and want to be sure you have enough coverage while you are traveling.
For some travelers, travel insurance is a good idea, for others not so much. In fact, many of these companies make more money per dollar put in, that you may think you are dealing with a loan shark. But some travelers still have a reason to take out this kind of insurance. Here are things to keep in mind:
Would you lose sleep over the fact that you might get sick or might miss a plane?
How devastated would you be if you lost your bags?
If you feel like you would have more peace of mind, would enjoy your trip to the max, and are willing to pay up knowing you might not end up needing the insurance, then go for the gusto. The majority of travelers do not get travel insurance, but you have to figure out what will keep you at ease. It's supposed to be a vacation after all, right?
If you do decide to get travel insurance, contact your insurer first to see what, if anything, is already covered in your plan. After that, do some research and invest in a quality set of magnifying glasses so you can read the fine print to see exactly what is covered and at what price. You don't want to cough up $500 to cover a $150 plane ticket, do you?
Continue Learning about Health Insurance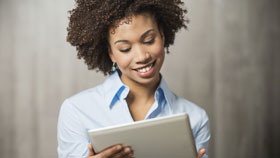 As out of your control as health insurance may seem at times, there are things you can do to make your whole experience better and easier -- whether you're looking to fight back when a claim's denied, dealing with the loss of a jo...
b or wondering how healthcare reform will affect you. Take control by reading the fine print and don't be shy about making changes to your health plan.
More