The law says that anyone can see your health record if he or she needs it in order to provide your treatment, to facilitate payment for healthcare services and to make sure quality care is being received. Most healthcare organizations have quality assurance departments. People in these departments review patient information in order to monitor and improve the quality of care you receive. Your information may also be used for research and as a legal document in cases where evidence of care is needed. For the most part, anyone else who wants to use it for any other purpose needs your permission first.

It is important to be aware that personal health records (PHRs) that are not part of a provider's electronic health record are not considered to be legal records, and therefore, are not entities covered by the Health Insurance Portability and Accountability Act (HIPAA).

See more at: http://myphr.com/resources/faqs.aspx
To make sure that your health information privacy is protected without interfering with your health care, the HIPAA Privacy Rule allows your information to be used and shared in the following ways:
For your treatment and care coordination. For example, your doctors can see what tests you have had and their results, so tests do not have to be repeated.
With doctors and hospitals that provide you care, to provide payment for their services
To make sure doctors and other health care professionals give good care
For protection of the public's health, such as to report when the flu is in your area
Your health care provider or health plan does not have to ask you whether they can use or share your health information for these purposes.
Continue Learning about Health Insurance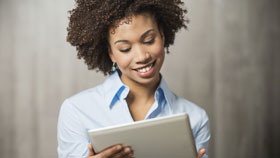 As out of your control as health insurance may seem at times, there are things you can do to make your whole experience better and easier -- whether you're looking to fight back when a claim's denied, dealing with the loss of a jo...
b or wondering how healthcare reform will affect you. Take control by reading the fine print and don't be shy about making changes to your health plan.
More