Who's eligible, who pays, and what services are covered. The main difference between Medicare and Medicaid is the eligibility criteria. Medicaid is based on your income and level of disability, and Medicare is based on age and in some cases covers severely disabled people.
Medicaid is designed for low-income people, pregnant women, children, disabled, elderly, and other people who cannot afford other affordable healthcare coverage. The program is federally and state-run. Each state has its own spin on Medicaid, so you apply for Medicaid through your state's medical assistance office.
Medicare, on the other hand, is designed for people 65 and over regardless of income, people with severe kidney disease, and those who are permanently disabled. Medicare is a federal program (no or very few state variations allowed here!), and you enroll at your local Social Security office.
Keep in mind that some people may qualify for and enroll in both programs.
Continue Learning about Health Insurance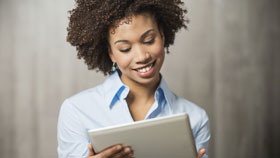 As out of your control as health insurance may seem at times, there are things you can do to make your whole experience better and easier -- whether you're looking to fight back when a claim's denied, dealing with the loss of a jo...
b or wondering how healthcare reform will affect you. Take control by reading the fine print and don't be shy about making changes to your health plan.
More