What is a high deductible health plan (HDHP)?
This health plan requires a soprano hiiiiiiigh deductible (typically around $1,000 to 2,500 or more) but has baritone bass looooow monthly premiums. These plans also typically have high ceilings, as high as $3 million in some cases, which means the insurer will continue to pay major medical bills up to this amount.
The HDHP is designed to work with an HSA (health savings account). The HSA is a special savings account meant to be used for costs related to your medical care and comes with a few tax benefits. First, any money you put into the HSA (up to $6,150 for a family getting coverage) is tax-deductible. As it's sitting in your HSA, it can earn you interest that you do not pay tax on (tax-free interest). Finally, as long as you use the money on medical expenses, you won't have to pay taxes on your HSA savings. Not to mention, they travel with you if you move to another state, don't spend it by the end of the year, or if you change jobs.
Bottom line, look at your budget and the cost for coverage with an HDHP and see how they match up compared to other plans.
Continue Learning about Health Insurance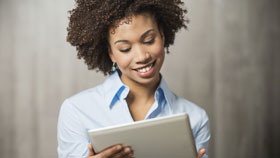 As out of your control as health insurance may seem at times, there are things you can do to make your whole experience better and easier -- whether you're looking to fight back when a claim's denied, dealing with the loss of a jo...
b or wondering how healthcare reform will affect you. Take control by reading the fine print and don't be shy about making changes to your health plan.
More