The catastrophic health plan is a high deductible health plan (HDHP) and a way of having immediate coverage for the "big stuff" -- like a sudden visit to the intensive care unit.
Generally, the catastrophic health plan allows you to have immediate coverage for hospitalization, surgery, ER or trauma care, ICU, and medical tests performed in the hospital without needing to cough up a lot of dough on a regular basis for monthly premiums. However, these plans only cover immediate (and sometimes very limited) care. Nothing else. You cover the full bill out-of-pocket for all other care (like a normal visit to your doc).
Continue Learning about Health Insurance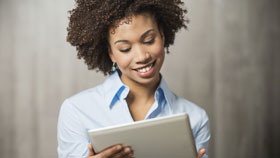 As out of your control as health insurance may seem at times, there are things you can do to make your whole experience better and easier -- whether you're looking to fight back when a claim's denied, dealing with the loss of a jo...
b or wondering how healthcare reform will affect you. Take control by reading the fine print and don't be shy about making changes to your health plan.
More