What types of health insurance plans are there?
Health insurance is something best figured out before you need it. And as you age, you're more likely to need it. Know your options. Most people have one of two types of insurance:
Private insurance. Private insurance is the kind you may get through your employer or you may need to buy it on your own if you don't have an employer who offers it. You choose coverage based on what you need and what you can pay.
Public insurance. Government programs are subject to changing rules and regulations, but the two main types are Medicare and Medicaid.
Medicare is the insurance the federal government provides to those over the age of 65 or those with specialized health needs such as dialysis and transplants.
Medicaid is a joint federal and state program and is available if you are considered low-income or have certain disabilities. It, along with the Children's Health Insurance Program, may also cover children, pregnant women and some seniors.
Insurance, particularly government insurance, can change as new laws are made. Keep an eye on your policy and adjust it if it no longer provides the coverage you need or want.
This content originally appeared on HealthyWomen.org.
Health insurance plans in general fall into three plan categories: managed care, consumer-directed, and indemnity plans. These plans are for general basic coverage and do not include the specialty plans like supplemental insurance, disease specific insurance, disability insurance, or accident insurance. A managed care plan is when an insurance provider partners with a doctor or hospital to offer coverage. If you find health care outside of this network of providers, you are not covered by your insurance. A consumer-directed plan is one that offers you complete freedom to choose a doctor but you must pay higher deductibles before coverage begins. An indemnity plan, or a fee-for-service plan, allows you to pick your doctors but you must first pay out-of-pocket expenses and be reimbursed later through your insurance provider.
Finding the right health insurance plan can leave you dizzier than when you get off a roller coaster ride since they come in more flavors than gelato. Luckily, for sanity-loving people everywhere, there are just four broad categories of plans:
health maintenance organizations (HMOs)
preferred provider organizations (PPOs)
point-of-service plans (POS)
fee-for-service plans (FFS) or indemnity-like plans
Any other extra coverage you want would be included in a supplemental plan.
Continue Learning about Health Insurance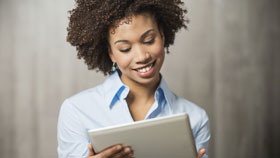 As out of your control as health insurance may seem at times, there are things you can do to make your whole experience better and easier -- whether you're looking to fight back when a claim's denied, dealing with the loss of a jo...
b or wondering how healthcare reform will affect you. Take control by reading the fine print and don't be shy about making changes to your health plan.
More