Your out-of-pocket maximum is the predetermined amount of moolah you've got to spend in a year before your insurance kicks into high gear and starts covering the FULL cost of all of your medical care. Depending on your plan, you may have an out-of-pocket maximum for prescriptions that's separate from other medical care, like a visit to your doctor.
Your co-pays, deductible, co-insurance, and other out-of-pocket expenses all tally up to meet your out of pocket max.
Review your Summary Plan Description (SPD) to see what counts towards your max and what your max actually is. If you start dozing just thinking about your SPD, you can also contact your benefits office or insurer directly.
Continue Learning about Health Insurance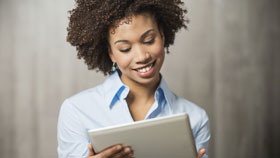 As out of your control as health insurance may seem at times, there are things you can do to make your whole experience better and easier -- whether you're looking to fight back when a claim's denied, dealing with the loss of a jo...
b or wondering how healthcare reform will affect you. Take control by reading the fine print and don't be shy about making changes to your health plan.
More