A deductible is the amount you have to pay out-of-pocket before the insurance company starts paying your covered health care expenses. For example, if your deductible is $250, you have to spend $250 for doctors' visits or for prescription medications before your health insurance company will start to pay.
A health insurance deductible works in a similar way to auto insurance. For example, if you get into a fender bender on the way to work, you have to pay your deductible amount and then your insurance company pays the rest. Health insurance is the same way. Deductibles span a one-year time period, so during those twelve months you'll only have to pay the deductible once per year. Be sure to check your plan for specific coverage details.
This content original appeared on
doctoroz.com
.
Your health insurance deductible is the amount of money you need to cough up before your insurance company starts covering their share of the bill or reducing your co-pays.

Some have separate deductibles for health care and prescriptions. Some insurance plans have baritone bass loooooow deductibles (which are typically associated with soprano hiiiiiiigh monthly premiums) while others offer sky high deductibles (which are typically associated with low monthly premiums).

Deductibles can be individual or family. The family deductibles are usually twice the individual deductible, but it includes several people. Also, deductibles can change each year, depending on the insurer etc., and the small print.
Continue Learning about Health Insurance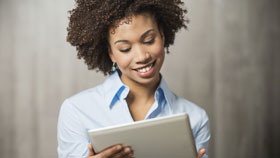 As out of your control as health insurance may seem at times, there are things you can do to make your whole experience better and easier -- whether you're looking to fight back when a claim's denied, dealing with the loss of a jo...
b or wondering how healthcare reform will affect you. Take control by reading the fine print and don't be shy about making changes to your health plan.
More