What are the health insurance options for seniors?
Health insurance options for seniors include Medicare, Medicaid, private insurance, group plans from membership organizations or your employer, if you're still working. Each plan varies a great deal, so read each plan carefully before deciding. If you need help figuring out which health insurance option is best for you, contact or peruse the American Association for Retired Persons (AARP), U.S. Agency for Healthcare Research and Quality (AHRQ), National Association of Insurance Commissioners (NAIC), and State Health Insurance Assistance Program (SHIP) websites.
Continue Learning about Health Insurance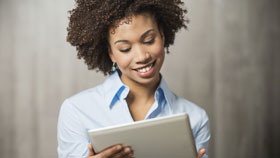 As out of your control as health insurance may seem at times, there are things you can do to make your whole experience better and easier -- whether you're looking to fight back when a claim's denied, dealing with the loss of a jo...
b or wondering how healthcare reform will affect you. Take control by reading the fine print and don't be shy about making changes to your health plan.
More