Many healthcare providers have policies that include a set of patient's rights that all healthcare providers under their jurisdiction are expected to respect. If you have Medicaid or Medicare coverage, you're also protected by a patient's bill of rights. Most of these bills of rights give patients the following rights:
Access to information
Privacy
Being treated with respect and dignity without prejudice or discrimination
Choosing a healthcare provider
Giving or withholding consent to care
Get to know the details of your rights and responsibilities related to your own healthcare provider by reading the patient guide that comes from your insurer; contact your insurer's customer service representative if you have any questions. If you're uninsured, ask your provider for a written document outlining your rights, and where and how you can get your questions answered. You cannot advocate for yourself without having the information you need, so knowing your rights is crucial.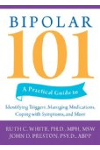 Continue Learning about Health Insurance