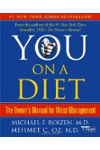 How can you know if your health insurance will pay for a plastic surgery procedure? It's easy to find out; just ask your insurance company whether your procedure is included in your plan—that is, whether they'll cover it and what percentage they'll cover. Whether they'll cover a particular surgery or not will often depend on if the surgery is deemed medically necessary or purely cosmetic.

Many plastic surgeries are health-related as they help fix and prevent serious health problems, and these are the surgeries most often covered by insurance. Breast reduction for treatment of back pain is one example.

There are a lot of gray areas, however. If your insurer won't pay for your cosmetic surgery, you can fight—if you're persistent. One survey showed that patients who appealed denied insurance claims were successful in getting paid in about half the cases.

One thing that particularly helps: Enlist your doctor for help. Have her write a letter explaining why you need the procedure, submit lab results of your blood work that support the procedure, find information on trends for your particular surgery. The plastic surgeon may be able to help your doctor write the letter.

There are many helpful hints that can help you win an appeal with your health insurance carrier. If all else fails, you need to get your case in front of the insurer's medical director, who is a doctor. That's key, because a doctor will usually look at your situation sympathetically and support good patient care.

By the way, statistics show that it's easier to get insurers to change their minds about paying for a procedure after you've gone and had surgery rather than beforehand. So although it's a big gamble—especially if the surgery is many thousands of dollars and you could be stuck with paying for it completely out of your own pocket—getting forgiveness (monetarily) from a health insurer after you've committed the act seems to be easier than getting permission.