With a wink, the surgeon tells the patient that her surgery won't cost anything; it will be covered by insurance. Despite the fact that the surgery is cosmetic, the surgeon tells the insurance company that the surgery was reconstructive, and it is covered.

A crime with no victim? Hardly. The costs of insurance fraud are borne by the entire population. Your insurance premium pays for someone else's cosmetic rhinoplasty -- but not yours, if you and your surgeon are honest. Society decides what is considered cosmetic and what is considered reconstructive. When devious doctors and patients defy the rules and defraud insurance companies, every person who buys health insurance pays for their cosmetic surgery. When your insurance company fails to pay for legitimate medical treatments because it is limited financially, remember the cosmetic surgery that you paid for.

In my decade of experience as a member of the New Jersey State Board of Medical Examiners, I have observed that doctors who commit insurance fraud often have other quality-of-care issues. Honesty is a character trait. If a surgeon lies to an insurance company, would he not lie to a patient? When a surgeon tells you that your cosmetic surgery can be covered by insurance, run hard and fast!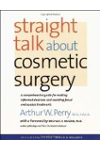 Some of the procedures are covered by insurance companies. For example breast reduction, breast reconstruction after breast cancer surgery, some cases that require upper and/or lower eyelid surgery, etc.
In general, the majority of elective cosmetic surgical procedures are not covered by health insurance. However, there are forms of reconstructive plastic surgery including breast cancer reconstruction, breast reduction surgery, panniculectomy or removal of massive amounts of skin from the abdominal pannus after massive amounts of weight loss, such as gastric bypass surgery. Septoplasty and turbinectomy during a rhinoplasty procedure may also be covered by insurance companies as well. In general, breast enhancement for cosmetic reasons, liposuction and abdominoplasty are not covered by the majority of health insurance plans in the United States.
How can you know if your health insurance will pay for a plastic surgery procedure? It's easy to find out; just ask your insurance company whether your procedure is included in your plan—that is, whether they'll cover it and what percentage they'll cover. Whether they'll cover a particular surgery or not will often depend on if the surgery is deemed medically necessary or purely cosmetic.

Many plastic surgeries are health-related as they help fix and prevent serious health problems, and these are the surgeries most often covered by insurance. Breast reduction for treatment of back pain is one example.

There are a lot of gray areas, however. If your insurer won't pay for your cosmetic surgery, you can fight—if you're persistent. One survey showed that patients who appealed denied insurance claims were successful in getting paid in about half the cases.

One thing that particularly helps: Enlist your doctor for help. Have her write a letter explaining why you need the procedure, submit lab results of your blood work that support the procedure, find information on trends for your particular surgery. The plastic surgeon may be able to help your doctor write the letter.

There are many helpful hints that can help you win an appeal with your health insurance carrier. If all else fails, you need to get your case in front of the insurer's medical director, who is a doctor. That's key, because a doctor will usually look at your situation sympathetically and support good patient care.

By the way, statistics show that it's easier to get insurers to change their minds about paying for a procedure after you've gone and had surgery rather than beforehand. So although it's a big gamble—especially if the surgery is many thousands of dollars and you could be stuck with paying for it completely out of your own pocket—getting forgiveness (monetarily) from a health insurer after you've committed the act seems to be easier than getting permission.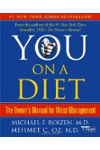 Continue Learning about Health Insurance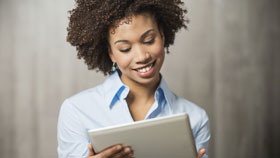 As out of your control as health insurance may seem at times, there are things you can do to make your whole experience better and easier -- whether you're looking to fight back when a claim's denied, dealing with the loss of a jo...
b or wondering how healthcare reform will affect you. Take control by reading the fine print and don't be shy about making changes to your health plan.
More