Out-of-pocket costs are those health-care expenses you pay that are not reimbursed by your health insurance company. Some common out-of-pocket costs include your deductible, co-pay, and co-insurance. Your health plan will "cap" your out-of-pocket expenses, which means that once you reach the maximum out-of-pocket costs for your plan, your health plan takes over and provides coverage. Generally speaking, your out-of-pocket expenses are applied toward your deductible.
http://www.doctoroz.com/videos/managing-your-deductible
This content originally appeared on
doctoroz.com
Continue Learning about Health Insurance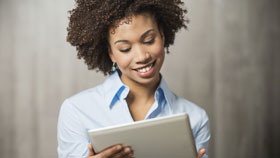 As out of your control as health insurance may seem at times, there are things you can do to make your whole experience better and easier -- whether you're looking to fight back when a claim's denied, dealing with the loss of a jo...
b or wondering how healthcare reform will affect you. Take control by reading the fine print and don't be shy about making changes to your health plan.
More