With the Affordable Care Act (Obamacare) in place, there are three major ways for people to secure health insurance.
Federal and State health exchanges: The federal exchange can be found at www.healthcare.gov. This site allows anyone without a state exchange to shop for insurance. Some states are offering insurance through a state-run exchange, which can be accessed through this link: http://www.cms.gov/CCIIO/Resources/Fact-Sheets-and-FAQs/state-marketplaces.html.
Private health exchanges: These are online websites that assist consumers in finding health insurance. They may offer different options compared to what is found on the federal and state websites.
Work: Large employers and many smaller employers continue to offer health insurance through work.
As of 2006, of the 240 million Americans who had health insurance, 60% got their coverage through their jobs. Most of the rest had Medicare or Medicaid. This still holds true today.
Of the 320 million Americans who have health insurance, 60% get their coverage through their jobs (most of the rest have Medicare or Medicaid).

If you're among the first two thirds, we'll bet your employer makes it's pretty easy for you to make decisions about your health insurance coverage. You receive your company's benefits selection form every fall and are given at most three choices in health insurance plans—which are often variations from the same carrier. Then you read the fine print, and you find out that choices B and C are actually only available to employees in other states. Congratulations! You've just picked insurance plan A.

Now, you realize that your human resources department didn't contract Plan A to be the best choice for you; of course; they chose it because it seemed like the best and most cost-effective choice for the largest number of employees.

Given the scant choices, it's easy to see why most people put more thought into ordering at McDonalds than choosing a health insurance plan.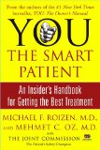 Continue Learning about Health Insurance