When your insurer refuses to pay a claim you believe is legit, take these tenacious tips to speak their language and speed their reversal.
Know their agenda. Remember, insurance companies don't like to deviate from their standard policy for anybody. One-size-fits-all coverage is a lot easier for them. Your goal is to get them to forget about their standard policy and to deal with you as an individual.
Pick your battles. Don't fight them to cover a treatment that's not FDA-approved because they probably won't bend.
Remember, no doesn't mean no. It means try again until your gums start bleeding. If you persist, you have strong odds of getting the denial reversed.
Learn the technical reason they're refusing your claim. It may be something like "the prescribed dosage exceeds standard guidelines." This gives you a specific target to attack.
Consider committing the crime first. Statistically, it's easier to get forgiveness than permission. A Rand study found that while patients won their appeals in half the cases in which they had already paid for the medical treatment, those who were trying to get the insurer to pay for an upcoming treatment were successful only 36% of the time. So the odds are a little more in your favor when you're seeking reimbursement.
Go head-to-head with the plan rep. The customer service rep who answers the 800 number is your first potential ally, so try to persuade that rep to help before you launch a formal appeal. Get the names and phone numbers of every rep you speak with. If your insurer has nurse case managers, ask to work directly with one of them.
Bring your doctor on board in proving why the insurance company's technical reason for denying the claim is wrong. As you're doing this, make sure that you don't exceed the deadline to file an appeal, if the insurer has one. Some give you 30 or 45 days after the claim denial to appeal.
Pull the trigger. You've gotten nowhere? It's time to make a formal appeal.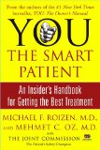 Continue Learning about Health Insurance