How do I know what health coverage to buy?
Think about your needs and ask:
Do you want a plan that covers preventive care like annual check-ups? Most fee-for-service plans don't cover these visits, but managed care plans do. This aspect is particularly important if you have or are planning to have children.

How healthy are you? If you need a low premium and are healthy, consider a high-deductible plan. Understand, though, that accidents happen, and a single hospital stay could wipe out your savings and plunge you into debt. Think about how much money you'd be able to apply to medical expenses if necessary.

Do you have a specific doctor or hospital in mind? Managed care plans use networks of doctors, and if your doctor isn't in that network you'll pay some or all of the bills if you see him or her. If specific providers are necessary, consider a fee-for-service plan.

How important is easy access to specialists? Many managed care plans require a referral from a primary care physician before you see a specialist. If they don't feel it's necessary, you'll pay for the visit out-of-pocket.
Continue Learning about Health Insurance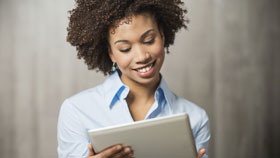 As out of your control as health insurance may seem at times, there are things you can do to make your whole experience better and easier -- whether you're looking to fight back when a claim's denied, dealing with the loss of a jo...
b or wondering how healthcare reform will affect you. Take control by reading the fine print and don't be shy about making changes to your health plan.
More