In the past, young adults frequently were forced off their parents' policies once they reached 18 or 21 or graduated from college. Now they can stay on or be added to your family policy even if they have left home or are no longer a student.

If you currently include your children on your health insurance, the Affordable Care Act allows you to keep them on your family policy until they reach age 26. This means you can make sure they have health insurance even if they no longer live with you, are married, or are no longer in school. You do not have to claim them as a dependent on your tax return. You will not be able to include their spouse or their children on your policy.
Continue Learning about Health Insurance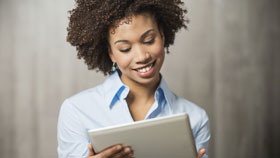 As out of your control as health insurance may seem at times, there are things you can do to make your whole experience better and easier -- whether you're looking to fight back when a claim's denied, dealing with the loss of a jo...
b or wondering how healthcare reform will affect you. Take control by reading the fine print and don't be shy about making changes to your health plan.
More