How does the law protect the confidentiality of my health information?
For information about the health information laws in your state, visit the website of The Center for Democracy and Technology.

Most health records are subject to the Health Insurance Portability and Accountability Act (HIPAA) Privacy Rule. Health records originated by the federal government, such as the Veterans Administration or Indian Health Services, are also subject to the Privacy Act of 1974.

Health records originated by federally subsidized substance abuse programs are subject to the Confidentiality of Alcohol and Drug Abuse Patient Records rule.

If you believe your privacy rights have been violated, you should contact the privacy officer of the provider or hospital where you believe the violation occurred to try to resolve your concern. If you are unable to resolve your concern locally, you can file a formal complaint regarding the organization's privacy practices directly to the organization, health plan, or to the Department of Health and Human Services' Office for Civil Rights (OCR). The OCR is charged with investigating complaints and enforcing the privacy regulation.

See more at: http://myphr.com/resources/faqs.aspx
Continue Learning about Health Insurance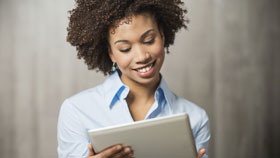 As out of your control as health insurance may seem at times, there are things you can do to make your whole experience better and easier -- whether you're looking to fight back when a claim's denied, dealing with the loss of a jo...
b or wondering how healthcare reform will affect you. Take control by reading the fine print and don't be shy about making changes to your health plan.
More