A catastrophic health plan provides financial coverage for immediate:
- trauma care
- hospitalization
- surgery
- ICU
- lab tests
Think of catastrophic plans as covering the BIG stuff -- but not the routine care needed for colds, flu, allergies or rashes.
With a catastrophic plan, you may pay baritone bass loooow monthly premiums, but at the cost of soprano hiiiiiiigh deductibles.
Continue Learning about Health Insurance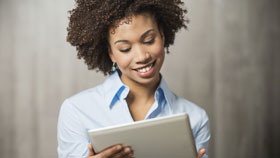 As out of your control as health insurance may seem at times, there are things you can do to make your whole experience better and easier -- whether you're looking to fight back when a claim's denied, dealing with the loss of a jo...
b or wondering how healthcare reform will affect you. Take control by reading the fine print and don't be shy about making changes to your health plan.
More