Dental assistance programs are available in most states to help people with limited incomes and no dental insurance get the care they need. These programs may be run by volunteer or nonprofit organizations, such as state dental associations, as well as by dental schools, state, county, or city programs. Each dental assistance program has its own rules for eligibility, services and fees. Contact dental schools in your area and your city or county health department for information about the programs that exist in your area. You can also go online to the Bureau of Primary Health Care Web site for help finding free or low-cost dental care.
Continue Learning about Health Insurance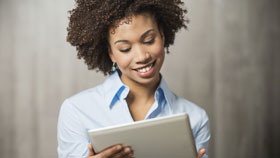 As out of your control as health insurance may seem at times, there are things you can do to make your whole experience better and easier -- whether you're looking to fight back when a claim's denied, dealing with the loss of a jo...
b or wondering how healthcare reform will affect you. Take control by reading the fine print and don't be shy about making changes to your health plan.
More