While there were experiments as early as the 1920s, employer-sponsored health insurance truly began during World War II. During the war, wages were capped by the federal government, so employers needed another means to entice and keep employees. The incentive they decided on were benefits like health insurance. These health benefits packages were not considered a part of employees' wages and the employers could deduct what they spent on these benefits packages from their corporate taxes. A win-win situation!
Continue Learning about Health Insurance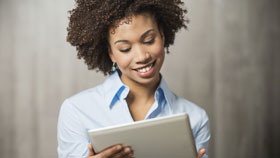 As out of your control as health insurance may seem at times, there are things you can do to make your whole experience better and easier -- whether you're looking to fight back when a claim's denied, dealing with the loss of a jo...
b or wondering how healthcare reform will affect you. Take control by reading the fine print and don't be shy about making changes to your health plan.
More