With all the changes in health care and the new rules of managed care, the only way to find out if your doctor is in your health plan network is to check the list of providers.
You can find this list online (if you're a tech-savvy, junior Bill Gates) or you can call your insurance provider directly. Make sure you have your doc's full name and address. There are more Dr. Franks than you might think.
It's always a good idea to confirm that any physician that you'll be seeing is IN your health insurance network. While looking on-line at your insurance company's website may seem like an easy, less troublesome way to verify that a physician is 'in-network,' it can and does lead to trouble if their data has not been updated. Meaning, the specialist you're planning to see next week is listed but in reality, his practice dropped out of the network last month and the insurance company hasn't updated their provider list yet. And you don't find out until you show up at the front desk checking in at your appointment.
Be safe. Make a phone call to the physician's office. Ask to the speak to the financial services or billing resources at the practice. When you speak with them, and don't forget to get a name, let them know that "I'm coming in next week to see Dr. Smith and I just wanted to make sure that the practice accepts my insurance." These are the folks that will be able to tell you for sure which insurance plans the doctor is currently participating in.

Continue Learning about Health Insurance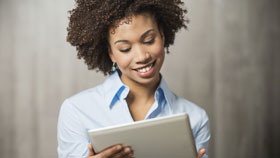 As out of your control as health insurance may seem at times, there are things you can do to make your whole experience better and easier -- whether you're looking to fight back when a claim's denied, dealing with the loss of a jo...
b or wondering how healthcare reform will affect you. Take control by reading the fine print and don't be shy about making changes to your health plan.
More