According to the Consumer Health Information Bill of Rights, you have the right to read and review the information used by healthcare professionals to make decisions about your care. Access can be requested at any time, including while you are receiving care. You have the right to obtain a copy of your health information in a timely manner in accordance with state and/or federal laws.
Continue Learning about Health Insurance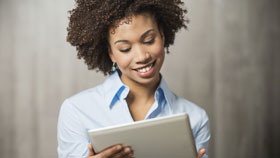 As out of your control as health insurance may seem at times, there are things you can do to make your whole experience better and easier -- whether you're looking to fight back when a claim's denied, dealing with the loss of a jo...
b or wondering how healthcare reform will affect you. Take control by reading the fine print and don't be shy about making changes to your health plan.
More