Disease-specific insurance generally offers supplemental coverage that provides you with a certain amount of funds that you can use any way you want, including for alternative treatment not covered by your health insurance. But remember, some call disease-specific policies con-jobs, misleading, or at best, legal robbery policies, because the restrictions are often so encompassing that you are more likely to be hit by lightening twice in a day than benefit from one.
Disease specific insurance is a form of supplemental insurance which usually pays a lump sum benefit to a person who is diagnosed with a particular disease or condition, like cancer or heart disease. In general, the benefits paid are given directly to the beneficiary and how they are spent is left up to the individual. If you have a policy that is specific to cancer, for example, you may choose to use the money for alternative treatments. However, before purchasing any such coverage, be certain that you understand all of the policy details and exactly what is covered, as not every policy may cover them.
Continue Learning about Health Insurance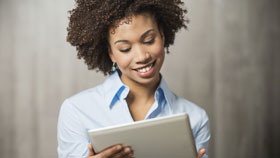 As out of your control as health insurance may seem at times, there are things you can do to make your whole experience better and easier -- whether you're looking to fight back when a claim's denied, dealing with the loss of a jo...
b or wondering how healthcare reform will affect you. Take control by reading the fine print and don't be shy about making changes to your health plan.
More