Here are some questions to get you started.
What hospitals and doctors are in the plan's network? Make sure your primary care doctor is in network. (As an example, a 68 y/o man who had a Medicare Advantage plan (HMO) was not able to get treatment at Johns Hopkins because the hospital was not in his plan's network)
What is not covered (exclusions)?
What are my copays for common services like office visits, x-rays, bloodwork and physical therapy?
How much will the plan pay for brand and generic prescriptions? Is there any cap---meaning, the plan only pays for $5,000 per year in drug costs?
What happens if I get cancer? Get pregnant? Become disabled? These are the biggies that really test insurance companies.
Is there coverage for mental health outpatient services? What is it?
Are alternative or complementary therapies (like acupuncture and reiki) covered?
When choosing health insurance, first find out the strength of the insurance company; that's critical. If the insurer measures up, then get the coverage details of the policy you're interested in. You'll find many of the answers to the below questions in the policy's paperwork; your human resources department or a rep from the insurance company can help fill in others.
What hospitals and doctors are in the plan's network? Are the hospitals Joint Commission–accredited?
What's not covered? These are called exclusions.
Will I have continued care on my preexisting conditions?
What will happen if I get cancer, get pregnant, or become disabled? These are the biggies that really test insurance coverage.
Can I use an out-of-network doctor, and what will it cost? Hopefully you can, and the plan will pay 80% of the cost after the deductible.
What percentage of the total cost will I pay for common services and diagnostic procedures, such as x-rays or blood tests?
If I get extremely sick, how much freedom does my doctor have in coordinating care, and can I see any specialist at all?
How much will the plan pay for generic and brand name prescription drugs?
Can I increase my deductible and pay lower premiums?
What's the yearly out-of-pocket limit? $2,000 is a typical figure.
What's the maximum lifetime benefit? It should be at least $5 million.
What is the coverage for mental health?
What's the coverage for alternative therapies, such as chiropractic and acupuncture?
Will follow-up care, such as nursing home or home health care, be covered?
If I have a serious medical problem, will the plan provide someone to oversee care and make sure my needs are met?
Which specific conditions or injuries does the plan deem as emergencies requiring urgent care? You need to know this, because if you take an ambulance to the emergency department for something the policy considers nonurgent, you might foot the entire bill.
Does the plan have a high-deductible version?
At what age will my children be cut off from the plan? Will it be 18, or 21, or 25? (Use this tidbit to get their butts out of the house!)
If I'm in a foreign country and have an emergency, will this plan pay to evacuate me at my request? (This one isn't a must, but it's a nice bonus.)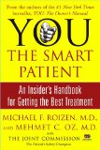 Continue Learning about Health Insurance