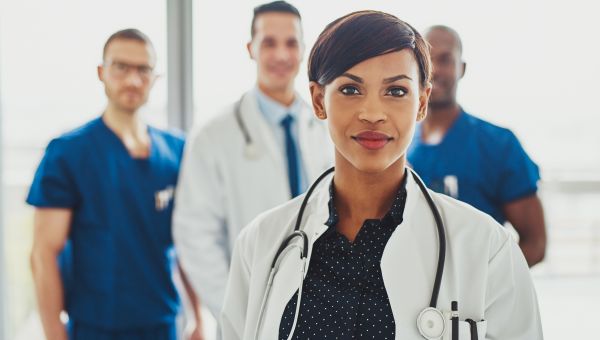 Affordable Care Act: Is the Doctor In?
Will there be a doctor for me (or you) once health insurance exchanges required by the Affordable Care Act (also known as Obamacare) increase the number of people for whom some insurance coverage is provided? I believe the answer will depend on how much you need one, and on the level of insurance coverage you or your employer pay for.
Before I tackle this question directly, let me ask you this: Are you a key employee whose corporation says it must provide a high premium-to-doctor reimbursement rate? Huh? You ask. That's right -- insurance plans pay healthcare providers in their networks (hospitals, docs, physical therapists, etc.) different amounts for various services -- from a C-section to a colonoscopy -- depending on the rates the insurer has negotiated with the healthcare provider. What does that mean for you? Your doc may be apt to move to the top of the appointment book those patients whose insurance policy pays a higher rate for medical services.
What About Medicare and Medicaid?
Here in Ohio, Medicaid pays doctors and other healthcare providers about 18 cents for every dollar we bill (we expect most insurance exchange products to continue to pay at this rate). Medicare pays about 23 cents, and many private insurance plans pay between 29 and 42 cents. Obviously, if your insurance company pays 42 cents or close to it, you are more likely to find a doc next year willing to care for you. (At the Cleveland Clinic and many academic centers, we do insurance blind appointments, so everyone can get next day appointments).
Are docs in private practice and hospitals this motivated by dollars? Yes, and no. We lose money if we are reimbursed less than 29 cents on the dollar. (We have to pay more for nurses and supplies, rent, billing and collection costs, malpractice and equipment costs than we receive in dollars from your insurance company.) So many docs close their practice to new Medicaid and Medicare patients.
If you have a skill that motivates your company to buy you medical insurance that reimburses doctors over 29 cents on the dollar, or if you have a longstanding relationship with your doctor, then yes -- you and I will get seen, and usually pretty quickly (at the Cleveland Clinic, you're usually able to see the type of specialist you need on that day or the very next day; more than 20% of appointments this year are same day).
But if you opt for a policy that pays less than 23 cents on the dollar billed, you may have a longer wait as 10% more patients enter a healthcare system already short of providers. But all that is changing.
An example of this is a potential program (now in early implementation stages) for dealing with low back pain, one of the two most common diagnoses seen in most medical centers and at the Cleveland Clinic. For the first eight weeks after the onset of low back pain, being cared for by a labrador would generate the same result as being cared for by an extremely skilled surgeon. Conservative therapy – treating patients with, at most, non-steroidal anti-inflammatory drugs and exercise – helps most people with low back pain get better. You don't need a surgeon to start this course of treatment. No imaging is needed, no anything else. And no opiates will be prescribed for the first eight weeks while the patient receives non-steroidals and exercise.
From Specialists to an App?
Thus, instead of being seen initially by any one of five different physicians from family practice, internists, pain management specialists, spine specialists in medicine or spine specialists in orthopedic or neurosurgery, those patients will now go to a physical/ occupational therapist who will teach them how to do exercises and put an app on their iPhone or other mobile device that will alert them every four hours to do the exercises and show them additional progressive exercises. The patient will indicate on the mobile phone app that he or she did the exercises, and the physical therapist or practice office will reply in some automated way to the patient's reports.
People who do not get better on that conservative therapy will receive imaging studies. But 60% of the currently ordered imaging studies will be eliminated, because the patient will have improved.
So instead of having 14 spine surgeons and eight anesthesiologists and 22 operating room nurses on staff caring for low back pain, those numbers will be reduced to four spine surgeons, four anesthesiologists and eight operating room nurses to handle the same volume of patients. We'll rationalize services so that not everything is available at every one of our facilities. This will result in a lower cost for employees and a lower cost for the same conditions.
What to Expect
The result? We will have less expensive medical care delivered appropriately, less radiation and other risky exposure for patients, and plenty of providers by 2020. But there will be pain for you and for your docs and his or her hospital and ancillary providers in getting to this better state over the next five years.
Will some companies respond better, figure out how to keep their employees healthier, lower medical costs by providing wellness programs and thus, have a true competitive advantage in recruiting and retaining employees? Yes -- and they will be able to provide you with insurance that makes sure you get seen fast so you can return to work quickly with the energy to enjoy all you do. This will surely be the case for skilled workers in short supply areas, such as computer network security managers.
I am trying to position myself for that, and I hope you do, too. So will there be an easy medical appointment for you in the next year, or five years? Maybe. It depends on you and your company's choice of insurance plans.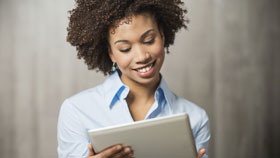 As out of your control as health insurance may seem at times, there are things you can do to make your whole experience better and easier -- whether you're looking to fight back when a claim's denied, dealing with the loss of a jo...
b or wondering how healthcare reform will affect you. Take control by reading the fine print and don't be shy about making changes to your health plan.
More