Is the hospital accredited by The Joint Commission? If so, it means the hospital has voluntarily met national health and safety standards. You don't need to interrogate an Emergency Department (ED) staffer to find this out; you can learn if the hospital is accredited (as well as how it's performing in several key areas) at The Joint Commission's Quality Check website.

From The Smart Parent's Guide: Getting Your Kids Through Checkups, Illnesses, and Accidents by Jennifer Trachtenberg.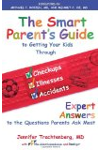 The Joint Commission is an important healthcare watchdog group that inspects hospitals and rates them in numerous areas, including safe practices, infection control measures, and other critical efforts. I wouldn't use a hospital that wasn't accredited by the Joint Commission—it's that simple.

You can check a hospital's status at http://www.qualitycheck.org or by calling (630) 792-5000. If a hospital is unaccredited, it may mean it's failed to meet minimum standards in preventing medical mistakes, managing your meds correctly, preventing infection, and other major safety areas.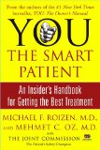 Continue Learning about Healthcare Basics