You would need to get a peripherally inserted central catheter (PICC) line if you have an illness and need a lot of blood tests and injections. To avoid getting poked with a lot of needles for these blood tests and injections, you would get a PICC line. It could have one or two openings, called ports. A tube goes under the skin and straight into the bloodstream. The doctors and nurses use one end to give you medicines and to carry out blood tests. Having a PICC line going straight into your bloodstream means that blood tests can be taken at any time, and medicines can be delivered at any time without needing any more pokes from needles.
Continue Learning about Healthcare Basics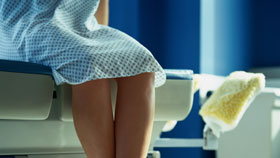 From choosing the right doctors to getting the right tests, how you manage your health care can make a big difference in your long-term wellbeing. Here's what you need to know to be a smart patient and a strong self-advocate. Lear...
n more from our experts about healthcare.
More