Generic drugs cost less than brand name drugs because the manufacturer didn't have to spend many years -- and lots of money -- creating it. Generic drugs are copies of brand name drugs that have already been through the expensive process of research and development before being approved by the U.S. Food and Drug Administration. A brand-name drug is protected by a patent and is marketed under the manufacturer's brand name.

After a number of years the patent expires, and generic drug manufacturers can begin making and selling copies of the brand-name drug under a generic name. Generic drug manufacturers are able to sell their products for lower prices, not because the products are of lesser quality, but because generic manufacturers generally do not have to pay for the costs of research and development, marketing and promotion.

Continue Learning about Healthcare Basics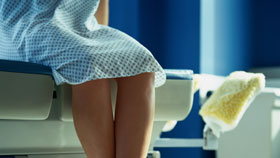 From choosing the right doctors to getting the right tests, how you manage your health care can make a big difference in your long-term wellbeing. Here's what you need to know to be a smart patient and a strong self-advocate. Lear...
n more from our experts about healthcare.
More