If we can accept that one person might greet us at the end of life, then couldn't more than one person be there? Let's go back to the other end of the spectrum: when a child is born, the waiting room in the maternity ward is usually overflowing with family and friends ready to welcome the newborn. Is it that much of a stretch, then, to assume that a crowd of well-wishers may be there to welcome us at death? Crowded-room visions are nothing new to the dying and many of their caretakers. Continue Learning about Healthcare Basics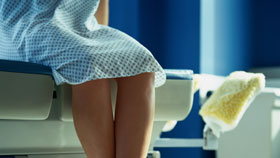 From choosing the right doctors to getting the right tests, how you manage your health care can make a big difference in your long-term wellbeing. Here's what you need to know to be a smart patient and a strong self-advocate. Lear...
n more from our experts about healthcare.
More