Like you, your pills spend a lot of time at home. Make sure they spend that time wisely. Storing them in the wrong places can render them useless or greatly increase the chances of dangerous mistakes.
Keep your medications in their original bottles or packages to avoid getting confused. No offense to pills, but a lot of you look alike. (When you see your doctor, bring all of these bottles with you to the appointment.) It's also a good idea to keep a spare set of prescriptions with a week's worth of pills in a safe place, in case of emergencies.
Don't store your drugs behind the mirror in the bathroom. It can be a hot, moist place, like a subway in August. That can cause your pills to disintegrate or become pharmaceutically useless. Also, you know that every houseguest you have opens that mirror to see what you're hiding, don't you? During your next dinner party, leave a little note in there to greet them.
Keep your medications separate from your pet's medications. (Yes, I've seen it happen. And yes, it is gross. Just when your heartworms thought they were safe.)
Toss all outdated medications (including nicotine or birth control patches). I know this a major bummer, but old pills can lose their effectiveness, making them worthless. They're also a dangerous source of mistakes, because the pills in that bottle may now be a motley mix of several drugs - as well as a few Tic-Tacs and shirt-cuff buttons. Idle medication bottles in drawers tend to attract household flotsam over time. The bathroom medicine cabinet is the worst place to keep medication. The humidity and warmth can break down the formulations, rendering them ineffective. Heat and light can weaken them too. A great place for medications is on the top shelf of a dark, cool linen closet. A high kitchen cabinet (one that's not above the stove or refrigerator) is another possibility. But don't forget that some enterprising tykes like to push chairs over to kitchen counters and climb.

From The Smart Parent's Guide: Getting Your Kids Through Checkups, Illnesses, and Accidents by Jennifer Trachtenberg.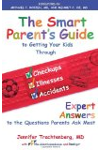 Continue Learning about Healthcare Basics