In interviews with people diagnosed with terminal illness, their descriptions of their experiences all seemed to focus around nine concerns or themes:
their changing perceptions of time, what it means and how to
spend it
the suffering that resulted from the experience of hearing their
terminal diagnosis for the first time and the need to communicate effectively with health care professionals
physical pain, its reality and its effect on who they were
the importance of being touched and being in touch
the natural process of reviewing one's life (looking back) once one understands that dying is a reality
speaking and hearing truth
longing to belong, that is, to understand who they were, in the past with regard to their original families, as well as in the present with regard to their chosen (adult) family
asking the question "Who am I?" in the search to know who they were in the present, free of the expectations of others
experiencing transcendence -- meaning, value, God, spirituality, a higher being greater than oneself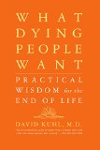 Continue Learning about Healthcare Basics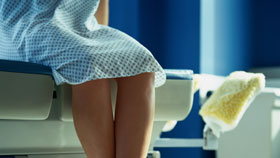 From choosing the right doctors to getting the right tests, how you manage your health care can make a big difference in your long-term wellbeing. Here's what you need to know to be a smart patient and a strong self-advocate. Lear...
n more from our experts about healthcare.
More