Questions to ask your surgeon before surgery include:
What are the risks and potential complications of this procedure?
How many of these procedures have you done?
How would you define a successful operation for this procedure?
Will I be pain-free after the procedure?
What is your success rate for this procedure?
What complications have you seen with this procedure?
What is your complication rate for this procedure?
How does your complication rate compare with other doctors?
What alternative treatments are available?
If I have one of the alternative treatments and it doesn't work, can I still get this surgery later?
If I have this surgery now, can I still have the other treatments later?
Does this surgery close the door to other kinds of treatment?
If it were you in my situation, would you have this procedure done?
If you were having this procedure done, which doctor would you choose to do it?
Can I have his or her number so I can get a second opinion?
How long is the recovery process?
What will the recovery process involve?
When will I be able to go back to work and exercise?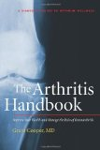 Continue Learning about Healthcare Basics