The patient-centered medical home (PCMH) is a model of care practiced by primary care physicians (PCPs). These practices strive to develop a close partnership between patient and doctor, with the patient at the hub. The PCP and his or her healthcare team—consisting of physician assistants, nurse practitioners, nurses and medical assistants—work directly with the patient to design a personalized care plan that encompasses his or her physical and behavioral/mental health needs.

Trinity Health is a Catholic health care organization that acts in accordance with the Catholic tradition and does not condone or support all practices covered in this site. In case of emergency call 911. This site is educational and not a substitute for professional medical advice, always seek the advice of a qualified healthcare provider.
Continue Learning about Healthcare Basics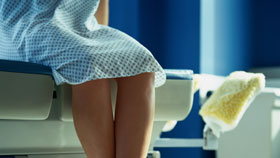 From choosing the right doctors to getting the right tests, how you manage your health care can make a big difference in your long-term wellbeing. Here's what you need to know to be a smart patient and a strong self-advocate. Lear...
n more from our experts about healthcare.
More