Deathbed visions are also known by other names, including near-death awareness, deathbed phenomena and death-related sensory experiences. They are different from near-death experiences, in which a person survives clinical death. While deathbed visions often involve a deceased messenger who appears days or moments before death, near-death experiences are out-of-body "journeys" by individuals who recall seeing light, a tunnel and/or have an opportunity to review their lives. People usually pass on shortly after deathbed visions, whereas those who have near-death experiences survive and recount what they saw. Continue Learning about Healthcare Basics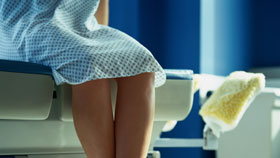 From choosing the right doctors to getting the right tests, how you manage your health care can make a big difference in your long-term wellbeing. Here's what you need to know to be a smart patient and a strong self-advocate. Lear...
n more from our experts about healthcare.
More