Nurse's aides usually tend to bedside needs of patients and assist with routine tasks such as observing and recording vital signs. They also empty bedpans, bathe patients, stock supplies, and help with other essential tasks, such as keeping rooms clean. A nurse's aide or nursing assistant generally receives a degree as either a certified nurse assistant (CNA) or state-tested nurse aide (STNA).
From The Smart Parent's Guide: Getting Your Kids Through Checkups, Illnesses, and Accidents by Jennifer Trachtenberg.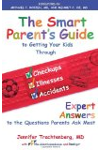 A certified nursing assistant, (CNA) works under the supervision of a Registered Nurse (RN) or a Licensed Practical Nurse (LPN). A CNA works in a variety of settings including hospitals, nursing homes, assisted living facilities, adult day care centers and private homes. The responsibilities of the CNA will vary based on the work setting but in general the CNA helps patients or clients with their healthcare needs such as bathing, dressing, feeding or mobility. The CNA's role does not include assessing the patient's condition, administering medications or teaching the patient or family about medical conditions or self care.
Continue Learning about Healthcare Basics