Interventional Radiologists (IRs) are physicians who specialize in minimally invasive, targeted treatments for medical conditions throughout the body. They use x-ray or other imaging (exs. ultrasound, CT, or MRI) to guide a catheter inside the body to the treatment site. Many conditions that once required surgery can now be treated less invasively and without any surgery by IRs. IRs are the inventors of angioplasty and the catheter-delivered stent which were popularized by Cardiologists in the heart, but first placed by IRs in the pelvis and legs to treat peripheral vascular (arterial) disease.
Continue Learning about Healthcare Basics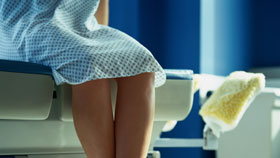 From choosing the right doctors to getting the right tests, how you manage your health care can make a big difference in your long-term wellbeing. Here's what you need to know to be a smart patient and a strong self-advocate. Lear...
n more from our experts about healthcare.
More