Family doctors provide continuing care across generations, in the context of the whole family. They manage chronic illnesses such as hypertension and diabetes, as well as take care of acute problems like respiratory infections and sprains. Family doctors also emphasize wellness along with preventive services such as vaccines.

Family doctors are educated and trained to provide comprehensive care for people in any age range. They can offer services to your whole family in one stop; mom, dad and the kids can be seen the same day.

Family doctors often see people in the sandwich generation -- adults who are taking care of both their kids and their elderly parents and looking for comprehensive, continuing care.
Family practice doctors and pediatrics are built around immediate problems, some very serious and some not. Ear infections. Sore throats. Stuffed noses. These may be routine and easily treated, but obviously, they can also be quite dangerous if wrongly diagnosed. The job of family doctors is to make sure that a garden-variety sore throat isn't strep. They must distinguish between the 90 percent of sore throats that will go away by themselves and the ones that must be treated with expensive antibiotics.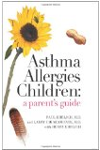 More About this Book
Asthma Allergies Children: A Parent's Guide
Asthma and allergies are at epidemic proportions. It doesn't have to be that way. Two experienced pediatric allergists tell everything a conscientious parent needs to know about these conditions,...
Continue Learning about Healthcare Basics