Some of the most common errors people make when it comes to taking medication include:
Forgetting to take medication
Stopping before a medication is finished
Taking the wrong dose
Taking extra doses when a dose is missed
Taking medication with the wrong food or drink
Taking medication with other prescription or over-the-counter drugs, which can produce side effects
Not filling or refilling a prescription
Taking medications as prescribed can be challenging, especially if you need to take them for a long period of time. Taking medication daily is required for many conditions, including heart disease, high blood pressure, high cholesterol, some types of asthma, and human immunodeficiency virus-acquired immunodeficiency syndrome (HIV-AIDS). Taking medication on a regular basis is a behavior that can be developed into a habit, similar to changing your eating or exercise habits.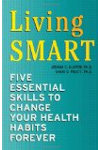 Continue Learning about Healthcare Basics