Progressive means the symptoms worsen with time. COPD, or Chronic Obstructive Pulmonary Disease, is a progressive disease. It does sound plausible that your husband could have more trouble breathing and getting winded. His COPD could be more severe, which would cause those symptoms to be more pronounced. Many treatments are available to alleviate the symptoms of COPD. Your husband should talk to his physician about his treatment regimen so that he can find a regimen that helps improve his quality of life.
Continue Learning about Healthcare Basics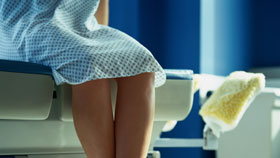 From choosing the right doctors to getting the right tests, how you manage your health care can make a big difference in your long-term wellbeing. Here's what you need to know to be a smart patient and a strong self-advocate. Lear...
n more from our experts about healthcare.
More