Women diagnosed with breast disease are sometimes provided with a breast-health patient navigator. The navigator is a support person for the woman. The breast-health patient navigator can help with education, community resources or just be a 24-hour contact for the woman. Breast-health patient navigators develop a close connection with women and their families.
Women with breast disease will have a lot of appointments. They need someone to help coordinate those appointments. A lot of times the breast-health patient navigator will go to appointments with the woman and take notes for her. That way once she goes home, she has some notes that she can refer back to of what the doctor said and what that means for her.
Continue Learning about Healthcare Basics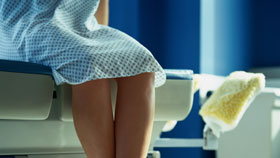 From choosing the right doctors to getting the right tests, how you manage your health care can make a big difference in your long-term wellbeing. Here's what you need to know to be a smart patient and a strong self-advocate. Lear...
n more from our experts about healthcare.
More