"As a general internist, 20 years ago you would have at least one patient to visit in the hospital every week, and sometimes several at a time," says Jan Tillisch, MD, executive vice chair of the UCLA Department of Medicine. "Today, an office-based physician may go several weeks without having a patient in the hospital. As they were spending more of their time with patients in their office, the hospitalist concept began to evolve. And it has turned out to be an excellent idea from the standpoint of both efficiency and patient care."
In addition to hospitalists being more practiced at treating acutely ill patients and closer to the latest developments in inpatient technology and services, their constant presence in the facility makes them much more accessible than the patient's primary-care physician. This is more important than ever given that the emphasis on outpatient care and shorter hospital stays means that today's hospitalized patients tend to be much sicker than in the past.
Hospitalists "provide a continuous presence in the hospital," says Michael Lazarus, MD, medical director of the hospitalist service for UCLA Health. "It makes the care more seamless when you have someone who understands the intricacies of care in that part of the hospital and is always there."
Continue Learning about Healthcare Basics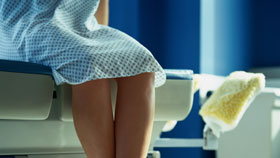 From choosing the right doctors to getting the right tests, how you manage your health care can make a big difference in your long-term wellbeing. Here's what you need to know to be a smart patient and a strong self-advocate. Lear...
n more from our experts about healthcare.
More