What activities can I do when recovering from surgery?
Your activity is restricted while you recover from surgery. The following are light to moderate activities allowed after discharge:

1. Personal care
washing hands, face and hair, brushing teeth
showering
dressing
2. Household tasks
light meal preparation
grocery shopping and putting groceries away (avoid heavy lifting, do not carry up stairs)
loading and unloading dishwasher, washing machine, and dryer
light cleaning -- dusting, straightening up, straightening bed, sweeping, washing dishes, dust mopping
ironing, folding laundry
3. Recreational activities
reading, board games (cards, checkers, puzzles), needlework (sewing, knitting)
computer work
golf -- putting and chipping only
fishing from boat, bank, or dock
slow dancing
4. Social activities
Visiting, shopping, or going to a religious service, movie, concert, or sporting event
Continue Learning about Healthcare Basics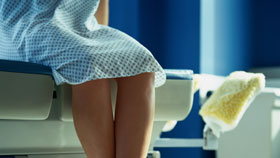 From choosing the right doctors to getting the right tests, how you manage your health care can make a big difference in your long-term wellbeing. Here's what you need to know to be a smart patient and a strong self-advocate. Lear...
n more from our experts about healthcare.
More